The Power of Storytelling
"If a journalist can enlighten minds, inspire action and effect change, then they have tapped into the power of storytelling and effectively doing their job."
René Marsh is an Emmy nominated CNN correspondent who has been writing and telling stories as a journalist for nearly two decades. René joined CNN's Washington DC bureau in 2012.
René currently covers environmental issues, including climate change for CNN. She recently traveled to the UN Climate Change Conference (COP26) in Glasgow, Scotland where she covered former president Barack Obama's  speech, meetings and activities at the conference. René also traveled to the northern desert of Nevada to tell the story of the United States' transition to green energy, the quest to mine for lithium to support the transition and the controversy surrounding it. On Capitol Hill, René covered  top executives from the world's largest oil companies testimony and the hearing into whether big oil intentionally misled the public about the dangers of climate change.  
During her time at CNN René has also covered ethics scandals, conflicts of interest, and misuse of government resources at federal government agencies. René broke multiple stories exposing government waste and questionable regulatory practices, including: the Customs and Border Protection order to airlines not to accept specific passengers from certain countries under the Trump administration's travel ban; several stories surrounding HUD Secretary Ben Carson's $31,000 office furnishing scandal; and an exclusive investigation into TSA's covert practice of loosening airport security in order to shorten wait times at security checkpoints. 
To view all of René's stories for CNN, Click Here
Prior to CNN René worked at TV news stations in Miami, Florida, Albany, New York and Shreveport, Louisiana.
René is a native New Yorker, she grew up in Queens. René was born to Jamaican parents who immigrated to the United States in the 1960's. René received her bachelors degree from Binghamton University and a Masters degree in broadcast journalism from Syracuse University Newhouse School of Public Communications.  René resides in the D.C metro area with her husband.
I am committed to being a lifelong advocate for pediatric cancer awareness in honor of my late son, Blake.
René became determined to use her gift of writing as a vehicle to raise awareness and funding for pediatric cancer research after her late son, Blake, was diagnosed with brain cancer at 9 months old. René penned "The Miracle Workers: Boy vs. Beast" during the months spent in the hospital for Blake's cancer treatments. The net profits from "The Miracle Workers: Boy vs. Beast" will go directly to the Blake Vince Payne Star Fund, which was established by the nonprofit Pediatric Brain Tumor Foundation in Blake's honor.
Pediatric Cancer Awareness
Pediatric cancer is the number one cause of death by disease among children in the United States. Brain cancer is the deadliest form of childhood cancer. Despite those facts, no drug has ever been developed and approved specifically for children with brain tumors. When it comes to funding pediatric cancer research the National Cancer Institute earmarks just a small fraction of its multi billion dollar budget to childhood cancer specific research. In fiscal year 2018, NCI earmarked just 5% of the agency's nearly $6 billion budget specifically for pediatric cancer research.
The Blake Vince Payne Star fund serves as a financial catalyst for an unprecedented initiative that brings together renowned clinicians and scientists from around the world to specifically study pineoblastoma in infants and develop new therapies. Pineoblastoma is the type of tumor Blake was diagnosed with. It is a rare malignant brain tumor. No substantial or conclusive research currently exists for this type of brain cancer in infants. PBTF in partnership with René and her husband identified pediatric neuro-oncologist and scientist Annie Huang from The Hospital for Sick Children in Toronto and pediatric brain cancer scientist Paul Northcott from St. Jude Children's Research Hospital in Memphis to co-lead this pioneering global initiative.
Emma Has Been Featured In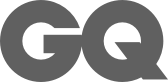 Support #cancelchildhoodcancer
In her effort to raise awareness and push lawmakers to develop more strategies to fuel more funding for pediatric cancers and more development of effective drugs for children with cancer René has also created a citizens petition urging the federal government to make childhood cancer a national priority by investing more in pediatric cancer research and pushing for the development of more effective drugs specifically for childhood cancer. sign here and use the hashtag #cancelchildhoodcancer